AXIS NeuroPerformance Profile©
Download the Brochure
and Example Report Now
More than just a diagnostic, AXIS is the catalyst for changing conversations around leadership, management, team and individual performance.
AXIS breaks barriers and bias, getting to the source of issues to help you build bridges to better, more productive relationships.
The AXIS NeuroPerformance Profile© is a brain-based instrument that provides a map of what you perceive to be the key interdependent factors shaping your perceptions, behaviours and results.
The result of over 11 years of research, learning and development, AXIS helps reduce emotional responses as it engages your logical brain to facilitate unbiased, collaborative communication and resolution of issues to build a culture of excellence and success.
By informing what conversations or learning initiatives will have the most leverage, AXIS enables your managers and leaders to recognise how to better support you in achieving your full potential.
AXIS utilises the neuroscience of performance and decision-making to help you get to the source of individual, team and organisational success, recognising that our brain functions and mindset determine our perspective and corresponding behaviours.
AXIS can be used for:
Designing empowering performance reviews Improving team cohesion and performance
Coaching and mentoring
Accelerating leadership development
Informing the design and implementation of L&D initiatives
Boosting sales effectiveness
AXIS supports you to improve on the design and delivery of your coaching, mentoring, change and learning initiatives by offering a clear
picture of the key issues your people are facing, where they are thinking from and what is influencing their performance.
Most importantly, AXIS identifies the degree to which your people will be ready to learn, engage and apply anything you deliver, from a casual recommendation to a formal performance
review.
AXIS drives behavioural change, assisting you to:
Make the tough conversations easier
Reduce bias to facilitate better relationships
Bring laser sharp precision to coaching and management
AXIS has been built on the recognition that our performance is actually influenced by three interrelated factors.
They are:
our individual cerebral functions and perspectives;
the people around us who influence our mental, physical, emotional and spiritual well-being; and
environmental factors internal and external to ourselves and our organisation.
Axis Influence Factors: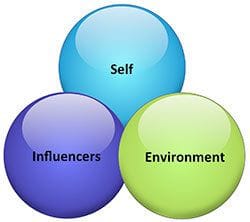 Working with these three factors, AXIS delivers a window into the greater cultural and interpersonal issues affecting individual, team and organisational performance. It is immediately applicable and highly practical, driving fundamental behavioural change at all
levels of an organisation.
By addressing the mindset of your people, AXIS helps you find more effective

ways of impacting their behaviours and results.