Extended DISC Accreditation Training
brought to you by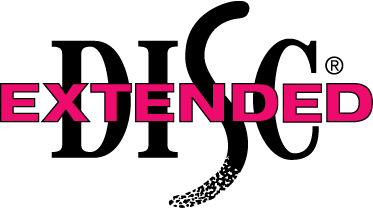 Sharon is my current Extended DISC provider. She took over from my last provider a few months back on the basis of a friend of mine who is a business coach in Australia and highly recommended Sharon to me. She is a raving fan of Sharon and Extended DISC and has used it much more powerfully than I as a result of Sharon's support. And so far Sharon has been incredibly supportive and flexible with my requirements.
Sharon has offered to come out to Doha and provide accredited coach training - something I decided I would like to provide several years back because I really appreciate how much value it has added to my coaching offering in many ways, but I haven't been able to get accredited to do so as yet. But with more coaches coming through, I believe now is the time to start introducing DISC accreditation to Doha.
How has DISC helped my business?
Broadly it has:
Given me great insights into human behaviour.

Gets to the heart of a client's coaching focus very quickly, together with possible strategies to tap into strengths and overcome challenges.

Provides fantastic resources to give to clients in both the corporate and private client coaching spheres to support them with their goals e.g. building and creating relationships, teamwork, leadership etc.

Potentially an additional line of income (I charge corporates for the reports and offer the reports at cost to my private clients).

The basis for many workshops, both public and corporate.

Fantastic for career development support and recruitment support.

Request your FREE "Facets of DISC Style" eBook!