Extended DISC Accreditation Training Is Coming to Doha

Want to become accredited in behavioural and communication profiling?
Want to get to the heart of client's strengths and stresses as quickly as possible?
Want to potentially add another 'string' and profit centre to your business?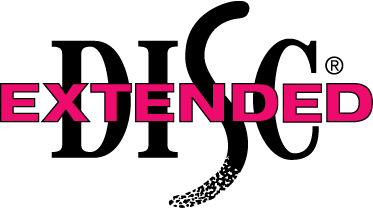 Request our FREE 100 page "Facets of DISC Style"
Reference eBook

Request your copy now!
You will also receive information about the Accreditation Training Course
PLUS a 500 QR DISCOUNT CODE

Delivered by Sharon Hudson, Master Trainer & Accreditor, Managing Director, Talent Tools Australia.
Sharon is accredited in, and has been an avid user of a range of psychometric instruments and workplace assessment tools for over 25 years. She has delivered Extended DISC Accreditation Training since 2004.
As an academic, Sharon has under and post-graduate qualifications in Business, Human Resource Management, Adult Education, Training and Assessment and Management Psychology. She has also been in senior Human Resource and Organisational Development roles spanning the public, private and not-for-profit sectors and so brings a wealth of practical experience to our accreditation training
Sharon will take a personal interest in your business and your success, always ready with free ongoing support and professional assistance and advice. And as a workplace trainer, she has designed and delivered many training packages.
Why Extended DISC and what you will learn
Extended DISC (ED or EDISC) Reports are different to other DISC reports on the market. One of the reasons why Extended DISC is rapidly becoming the global industry standard for professional coaches is because of its predictive ability. Have your clients complete the online questionnaire before your first session and you will not only know "who they are" and be able to adapt to suit their style from the outset, you will also know how they are feeling, with a good indication of what issues they are currently experiencing. It' all visible in their profile!
You will gain a solid understanding of the DISC Theory of Human Behaviour and then be taken to a whole new level with knowledge about the Extended DISC model, which calls on other motivational and leadership theories.
With ED you have an industrial strength tool, which can be applied with a light touch - great for basic communication training and consciousness raising, as well as a laser sharp, rigorous tool with exceptional accuracy to solve employee issues and drive productivity, performance, and innovation.
You will also learn business strategies to sell and up-sell the different products already built into your Extended DISC System. Sharon has developed many training resources and strategies to assist in your DISC initiatives and to embed DISC in your and/or your clients' organisation.
The Details
Dates: November 27, 28 2015

Timing: 9 am - 4 pm

Venue: TBC

Price: 4,500 QR includes learning materials and implementation resources for training and coaching as well as marketing materials.