The information I wish I'd known before I started coaching!



Accredited Extended DISC training
Proudly brought to you by . . . .

When working with and supporting people, are you finding it takes a long time to get to the heart of their challenges?
Request ur FREE 100 page "Facets of DISC Style"
Reference eBook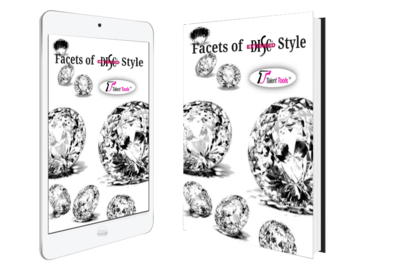 And when you get close, do you feel you are missing a piece of the jigsaw puzzle?

And do you wish you had more structure, evidence, guidance so as to take your client to a powerful place of self-awareness and therefore potential change especially when they are experiencing conflict and challenge?

If you would like to understand human behaviour and patterns at a much deeper level to:
Learn how to get to the heart of your client's opportunities and challenges quickly and easily.

Learn how to build rapport easily with your clients by speaking their language and matching their energy and approach.

Provide your clients with an added value service and an easy to use tool to support teamwork/strengthening relationships, overcoming conflict, improve communication in personal or professional coaching.

Potentially add another income stream

Provide you with information that positions you as an expert

Plus so much more
....then this two-day internationally recognised accredited training is for your where your Extended DISC expert Sharon Hudson will support you to:
Set up your Extended DISC business practice

With administration, sales, marketing, technical information

Understand human behavioural patterns
How to 'unpack' your client reports to open up a powerful and effective coaching session which can lead to powerful change.

At the end of the training, you will receive a certificate, training manuals and ongoing support from your trainer.

To find our more information, email: support@empower-world.com or fill in your details and receive our free DISC reference book.