FREE lunch time seminar (12:00 - 1:30pm)
An experiential learning seminar showcasing "Points of You - The Coaching Game"
Join us for 1 and a half of fun and frivolity as we explore the value and versatility of using this innovative training and coaching toolkit.
Whether you are a coach, in the corporate world, a social worker, or use the game personally, there are various uses of the game that guarantees winners every time! We will make your day better by grabbing Points of You and getting started exploring and enjoying a variety of the possibilities with the many powerful uses of The Coaching Game.
Some professional uses of The Coaching Game:

When you want to infuse a breath of fresh air, fun, and spice into a process
When you want to "get around" the logic of the executive / employee and broaden his or her present perspective
When you observe that the executive / employee finds it difficult to express him-or herself, and you sense
blockage or stuckness, the game aids in articulating issues and feelings s/he may not have words to express.
In such a case, you can pull out the game spontaneously, and let it gently "peel back the layers".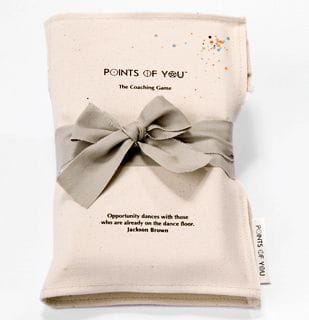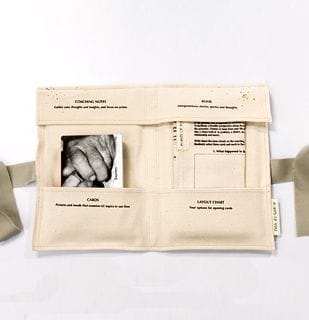 A glimpse at just a few of the developmental activities we will practice:
The Purposeful Pause
Time Requirement: 10 minutes maximum
Framework: Suitable for independent, individual and group work

Background
Pausing isn't easy. In everyday life, we constantly rush to fulfill all our roles, yet there's one role we tend to
neglect being me, getting together with myself. Pausing is an excellent opportunity to get acquainted with
ourselves and in addition every process of internal work begins by making the choice to pause, conduct an
intimate meeting with ourselves and take the opportunity to introspect Read more
Organisational Team/Group Activity
1. Define the issue, objective or goal of the group activity - what you want to achieve, for example, to generate exploration
of the concept of cooperation in general, and particularly who to achieve cooperation within this team.

2. Take the Coaching Cards out, and present the process thusly:

"We're going to have a discussion about cooperation, and thus doing, we're going to try to identify how each team
member views this topic. We're going to do so in an unusual yet fun way ? we're going to play a game.
I have here 65 cards. Each card has a word and a picture. I'm going to place the cards in the middle of the circle
face up, and you'll all get five minutes to choose one card each. I want you each to choose a card that reflects
what you feel to be the most important component needed (or that should not be present) in successful
cooperation." Read more

As an Icebreaker
Each player in turn chooses a card and using it, introduces herself to the group. Let the player whose turn it is
"cope alone in the spotlight", and observe his or her reaction upon seeing the card s/he chose. The player can
speak as much or as little as s/he chooses, even down to a single word: Any response is acceptable.

If there's time and it adds to the process, the players can stop and ask the player whose turn it is:

- What do you see when you look at the picture?
- How does the picture relate to the word?
- Which do you relate to more: the word, or the picture?
- How does the card relate to your present life? Read more
Don't miss this free event as part of october BUSINESS month.
| | |
| --- | --- |
| Venue: | Skycity Darwin |
| Repeats: | On specific dates |
| Phone Enquiries: | 1800 768 569 |
| Email Enquiries: | team@talenttools.com.au |