Innovative ways you can use DISC theory and products at work to:
support employee's engagement, work satisfaction and professional growth,
develop communication, leadership and customer service skills,
establish and/or improve team relationships and outcomes
create a healthy culture, help your organisations grow and prosper.
with improved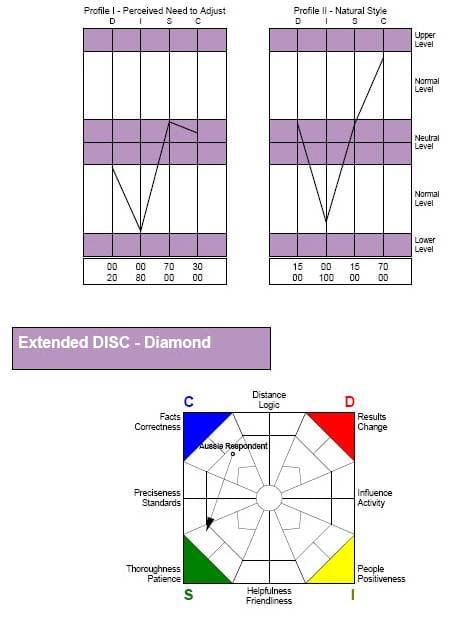 understanding of self, staff and clients; and how to use this knowledge to improve communication, engagement and productivity in your business.
This is a great opportunity to learn about the world's universal language, DISC and how it can make a significant difference to productivity, staff motivation, retention and much more:
Team building to increase productivity
Management skills to motivate staff
Sales training for immediate results
Leadership development
Executive coaching
New employee orientation.
Tap here if you are interested in learning more about getting DISC accredited.
Attend this workshop and learn how to:
get the most from each of the different behavioural style employees
use DISC theory to delight your customers
working with others and in teams
use DISC to avoid costly hiring mistakes
assign tasks and jobs to the right person for optimal productivity
enhance workplace wellbeing, increase engagement and profits at the same time with Extended DISC
Morning Tea is included, and you will receive useful DISC materials to take home as well.
Venue:
TBA
Repeats:
On specific dates
Phone Enquiries:
1800 768 569 | 61 7 3103 0177
Email Enquiries:
sharon@talenttools.com.au
Our DISC Accreditation Training:
Our DISC Accreditation Trainjing provides knowledge, skills and user-friendly DISC training materials; worksheets, handouts, learning activities, PowerPoint presentations are designed to:


Show how to use DISC for:

Coaching others to reach their real potential on a consistent basis
Mentoring to propel fast trackers toward success
Managing up and getting the boss to buy in
Conducting effective new employee orientation
Teaching effective communication behaviours from the start.


Help their organizations increase results by:

Leading meetings with styles in mind for optimum productivity.
Training sales managers to increase sales
Masterfully transform a dysfunctional team through teambuilding
Providing excellent customer service.


Assist managers in skills development by:

Finding the right person/job fit the first time around
Empowering people to be accountable for communications through Leadership programs
Teaching management skills (motivating their staff based on DISC styles)
Implementing performance development plans that offer more effective ways to communicate


Create a healthy culture by:

Improving conflict resolution techniques, which will dissipate, tension and mistrust
Training in diversity and using contrasting DISC styles as a positive asset.