The individual Role Engagement Alignment Profile™ (iREAP™)
The individual Role Engagement Alignment Profile™ (iREAP™) is a unique Australian diagnostic instrument designed to:

Identify motivational drivers for employees
Reap the rewards of peak engagement
Measure motivational dissonance (gap between what they want and need) in an employee's current role
Align motivational drivers to current work and career
Profile where individuals sit on an engagement risk and opportunity matrix
Provide a powerful career decision making tool to help them decide whether to stay and grow in their current role, move to another position or exit to pursue better opportunities elsewhere
Provide practical strategies for them to re-engage or sustain their engagement levels over time.
The individual Role Engagement Alignment Profile™ (iREAP™) is an innovative diagnostic instrument and should be used for:
Career development
Executive coaching
Work and life enrichment
Leadership development
Passive recruitment
The iREAP™ is currently being used by leading companies such as Canon and BP as well as state and local government departments who are making a difference in thier workplaces by supporting people to enrich their experience of work and by focusing on creating high engagement cultures within their organisations.

It will help people make powerful informed decisions whether to stay and grow in their current role, look for other roles internally or exit to pursue better opportunities elsewhere.
The instrument measures motivational drivers according to 7 blades of motivation. These are derived from Maslow's Hierarchy of Needs and are:
These motivational blades are mapped against engagement factors to identify individual engagement strategies. The results are shown in the Engagement Risk and Opportunity Matrix. Organisational reports can also be produced to map the engagement risk profile for a whole organisation or for parts (teams, divisions) of an organisation.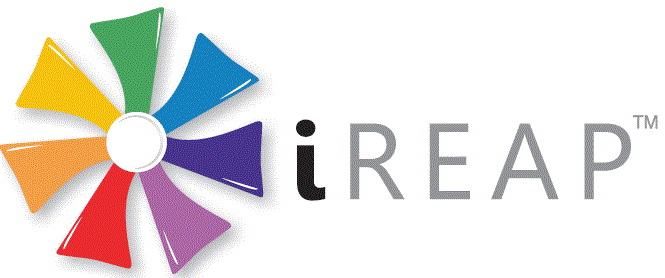 The iREAP™ Report & The iREAP™ Summary Report

On completing the instrument the individual is provided with a confidential personalised report.

Request a sample Full iREAP™ Report View an iREAP™ Summary Report
Developed over the last six years iREAP (individual Role Engagement Alignment Profile) is an engagement diagnostic instrument that helps people make decisions that enrich their experience of work. Download iREAP broachure.

Basically it explores how aligned your (or your employee or client's) motivations are in your their) work and current role. Why is that important? Firstly, because it helps in making career related decisions whether to stay and grow in the current role, move internally or exit the organisation.
Secondly it explores how engaged people are with their organisation, which is important because those who are engaged, perform better, have increased promotional opportunities and enjoy a more positive experience of work. All of which is much healthier for you and ultimately for your organisation.
We are currently inviting some people to trial the instrument and provide some feedback as part of the instrument's validation study. If you take up this free offer, we will ask you a few questions about your predictions of what your profile will report. After you have received your report, we may contact you again to ask about the actual result and the whole experience.
A comprehensive validity and reliability study was undertaken last year (download an extract of those results ), which resulted in a new version of the instrument; and hence a repeat of the validation and reliability study.
If you download the extract from the study, you will see that the scores were very good, however, we want excellent, as near to perfect as it is possible to get!
iREAP is currently being used in organisations such as BP, Canon, Vodafone and Amcor. It also, interestingly, has a nice development link with the flow concepts used by the CPA.
Agreeing to participate in the trial means you complete the iREAP instrument online, and then before you get your report we will email you asking you for some feedback. It's as simple as that and should take no longer than 30 minutes.
In return you will receive valuable insights into what is most important to you in your work - and what you can do to develop your career and enrich your experience of work. You get to trial an instrument that may be useful for your business or organisation.
Would you like to participate in the study?
For more information, to discuss the options or just find out more, please call Talent Tools on 1800 768 569 or email us.
Employee engagement is rapidly becoming the number one business concern for improving business productivity and retaining good people. Yet consistently the largest complaint from employees is the lack of career development opportunities. New findings from Leadership Management Australia's LEAD Survey has found that almost 60% of the workforce - leaders, managers and non-managerial employee's alike - either hate their jobs or have a ho-hum attitude to work.
So if you are looking for opportunities to help yourself or support your clients to: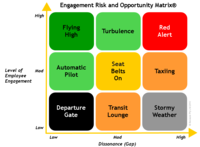 Make the right career moves at the right time
Achieve more fulfilling, meaningful work
Reap the rewards of peak engagement
Take active responsibility for career choices, then the individual Role Engagement Alignment Profile will be perfect for you.
The iREAP instrument has been developed by Australian engagement specialists, Because, as a practical tool to support business in being more effective in:
Retaining key talent and people with critical skills
Revitalising people's careers; encouraging them to contribute their best and share valuable knowledge
Encouraging mature age workers to consider working beyond their planned retirement date
Preparing for robust career and engagement conversations
You complete the iREAP instrument on-line, taking about 30 minutes. Your confidential report will tell you:
The top 5 and lowest 5 motivating aspects in your current role
How engaged you are with your current organisation
The engagement risks and opportunities in your current situation
Development actions you can implement to increase or sustain your engagement
No other instrument like this exists on the market. It is very competitively priced as a niche instrument for executive coaching, career development and leadership effectiveness.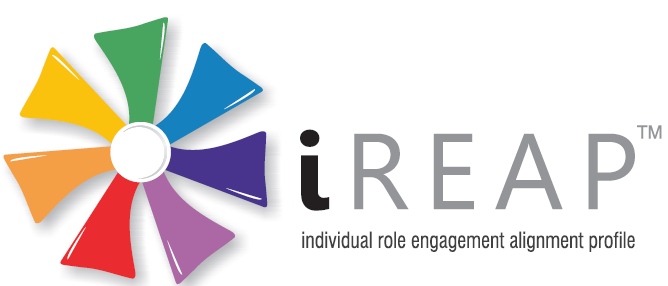 Want to become accredited to use iREAP in your business or organisation?
Simply, fill in the form below and we will send you the introductorIREAP information Pack to get started.
To find out more NOW, calll
1800 768 569