The iREAP® is a unique on-line diagnostic coaching and development tool designed to improve engagement levels, improve leadership effectiveness, enrich careers and create healthier workplaces. It takes less than 30 minutes to complete.
The iREAP is a scientifically validated psychometric tool which:
identifies your work motivational factors (you)

measures the extent to which those motivators are aligned and are being satisfied in your current work role and environment (you and your job)

measures and graphs your level of engagement with and commitment to your organisation (you and the organisation)

Explores your career and developmental options
The motivations explored are summarised by the model below: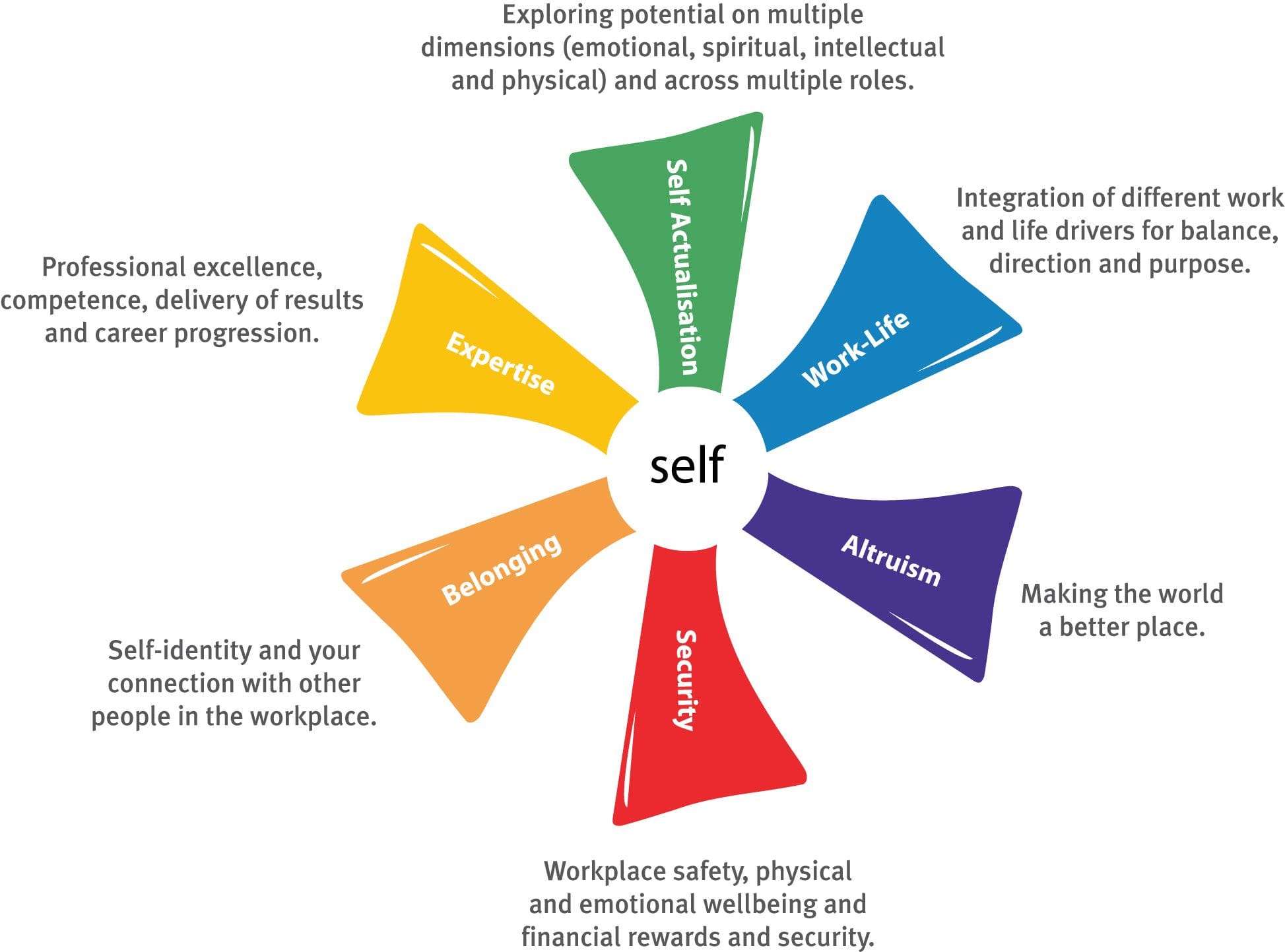 The result is a unique profile for an individual which outlines risks and opportunities for engagement. It also reveals practical engagement strategies, recommended development actions and an action plan template to structure a career engagement conversation with an HR professional, executive, Manager Once Removed (the manager's manager) or talent manager.
On completing the online questionnaire you will receive your own confidential iREAP Summary Report. A Manager/Coach Report can also be generated by professional users to structure a talent development conversation.
If you would like to find out more information about the research background of the tool and it's validation studies you are welcome to download the iREAP Technical Report.
The iREAP has been used over the past ten years by organisations such as Canon, Vodafone, BHPB as well as state, local governments and SME's for:
career development programs

leadership programs

talent retention and engagement

executive coaching
Start Your Professional Trial Now
If you are an experienced talent (HR) professional, counsellor, coach or manager currently using other psychometric tools in your role you do not need to be accredited to use the iREAP Summary Report. Simply complete the RPL Application form and then purchase your professional trial pack.
Once you have been using the iREAP Summary Report with your clients and have a good sense of your ongoing needs you can make an informed decision as to the level of ongoing support you require.
For a limited time, you can trial the iREAP profile for free. To register for this include your contact details here and we will send you an invitation.