Introducing "Points of You - The Coaching Game" and
the just launched, "PUNCTUM"

POINTS OF YOU – The Coaching Game is a powerful tool used to generate clear, quality communication between people.
We call it a game because when we play,

1) we dare to say things that we normally wouldn't say, and
2) we take chances.

Moreover, the play context is a safe one, enabling each player to choose how actively to participate and share.
The Coaching Game has no winners or losers, but rather stimulates thinking, discussion, and cooperation. It can be used in varying ways and adapted to various groups: individuals, professionals, and organisations.
The Coaching Game's contents include 65 Coaching Cards, a Coaching Book, a Coaching Ticket Notepad, and a Coaching Layout Chart of four Contemplation Processes that are at once simple and efficient.
Points of You has been a huge success in Israel from the moment of its launch in April 2007, and is sold today throughout the world, offering you an appealing business opportunity. Nearly every day we receive excited feedback from people who share with us how The Coaching Game has touched their lives.
This coaching, counselling and training tools is an enjoyable, thought-provoking game that allows us to take a time-out, breathe, and look at life from another perspective . It can be used for social purposes as a fun, constructive, non-judgmental game for a group, or as a tool for personal development that enables going deeply into significant issues in our lives ? couplehood, career, parenthood, and more ? examining them from new angles and points of view
that deviate from those we already know. The Coaching Game can be played alone, with one other player, or in a group.
What's inside The Coaching Game kit?

The Coaching Game kit contains:
• 65 Coaching Cards, on each of which appears a topic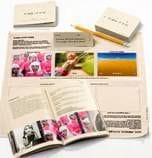 depicted by a visual point of view thereon
• A 165-page, full-color Coaching Book, each two-page spread of which is dedicated to a topic and treats it in 360 "surround-look" depicted by a story (folk tale or true story); relevant
quotes (deliberately contradictory so as to stimulate discussion and broaden points of view;) and concrete coaching queries that aid our understanding of how a particular issue relates to
everyday life; and associative thoughts.
• A fabric Quadrant Layout Chart emblazoned with four coaching processes, enabling exploration of a specific issue being dealt with (By the way, every month we send out new downloadable Process Charts for members of our Newsletter Club…it's also easy to invent your own.)
• A Coaching Ticket Notepad on which you can sum up insights that arose from the process, as well as an Action Plan
The Coaching Game is an extraordinary gift we can give ourselves or someone we love. Moreover, it's a gift that lasts a lifetime, one that can be taken out whenever we're vacil
lating, decision-making, or emotional…or just for the fun of it!
Points of You is a powerful, experiential tool for working with both groups and one on one. It's easily integratable into any process and adaptable to any coaching style or approach. It's appropriate for use by personal and life coaches, therapists, group facilitators, business and organizational consultants, teachers, counselors, instructors, social workers and anyone else who are interested in expanding their toolkits and introducing a creative, intuitive dimension into their work.
It is both an icebreaker and a breakthrough-maker that generates open, intimate communication, in addition to being a tool for deep processes that uncover hidden layers and bypass logic.The Coaching Game activates both sides of the brain; working with the game stimulates the full range of thoughts, sensations, and emotions that enable the client to observe his or her point of view, expand it, and see issues being worked on from new angles and vantage points.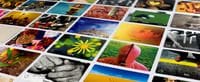 In addition, The Coaching Game enables the professional to "telescope" processes and touch essential points precisely yet gently, allowing deeper and more subtle work to happen more directly.
The Coaching Game is inviting and welcoming, and transmits this in its extraordinary design and presentation. It invariably elicits an enthusiastic response, interest, and cooperation in those who play it. This reduces confrontational behavior and catalyzes client's readiness to dig in and share. The target audiences with which The Coaching Game can be used ranges from young children to army generals, and everyone in between!
The Coaching Game has become an international standard in the coaching world, and is used by professionals in nearly all of the larger coaching training institutes, as well as accredited institutions of higher learning. In addition, many of our workshops and activities Have been recognized by the International Coach Federation.
Points of You - The Coachng Game is a priceless tool for anyone who guides or leads others through a personal or professional development process. Above all, it's a very special gift to yourself.
We're here to help you through the journey of discovery of The Coaching Game and the possibilities that it opens up; you're welcome to turn to us for assistance.

Satisfaction Guaranteed Or Your Money Back - Order Now $169 + $10 p&h
The Coaching Game upgrades organisational activities, transforming them into extraordinary, unforgettable personal encounters. It generates quality interaction between employees, inspires communication, and lends added value to every player. Its use enables players to break out of their boxes and their habits, and examine workplace dilemmas from a new vantage point.
The Coaching Game can be used for activities and tasks such as:

• Team development
• Leadership development
• Feedback processes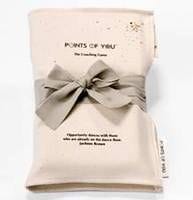 • Recruiting and interviewing
• Defining a vision and goals
• Sales training
• Brainstorming • Staff meetings
Using The Coaching Game is easy; the only thing required is initiative. Its design is inviting and welcoming; in most cases, it's enough to take it out and put it on the table at the appropriate moment.
The game invariably generates an enthusiastic response, interest, and cooperation from the group, thereby reducing confrontation while increasing readiness to "get down to business" and share with each other our workplace-related insights.
The Coaching Game can be used in the workplace one on one or in group, with play adaptable according to the objective(s).
The Coaching Game enables every executive / employee in the organization to touch the personal dimension and to empower it, without need for or dependence upon an outside facilitator.
While playing The Coaching Game, the executive or employee can:
• Improve his / her ability to lead processes and people successfully
• Transform any organizational activity into a powerful, unforgettable encounter
• Generate quality interaction and cooperation between employees / participants in the activity
• Expand employees' / participants' points of view while examining workplace dilemmas from various angles
• Gain clarity regarding desired results and motivate people.
Punctum uses colorful and stunning photos, life topics and powerful questions to create a playful atmosphere of learning and development.
The game plays on the relationship between photos, words and questions and how they relate to the players/team/clients regarding a specific personal or professional issue. Endless activities focus on creating a unique opportunity to pause for a moment, examine your perspective and explore new angles. In Punctum there are no winners or losers, no points and no competition.
With photo therapy principles guiding the selection of beautiful photos from amateur photographers around the world, each photo card is open to a world of interpretations. Spread them out face up/down or guide your client to select randomly.
Watch your client interact and experience how these cards are a powerful reflective tool.
Punctum includes: 33 Photo Cards 33 Word Cards 33 Question Cards An Observation Card Layout process chart User guide
Free online support, articles, ideas and training on how to implement and customize Punctum according to your needs.
Suitable for working one-on-one or with a group Can easily be adapted for any audience, content or working method.
A tangible, visual, and impressive tool that helps illustrate abstract ideas and put across your messages clearly.
Makes personal development a surprising, inspiring and creative experience.
A hands-on tool that goes beyond talking and bypass logic Makes it possible to touch on significant issues in an effective and non-confrontational manner.
Points of You creates hands-on tools for personal & professional development. These games are an asset to the professional toolkit. They can be used by all ages for any content or learning method. Educators, team leaders, coaches, psychologists, social workers, workshop facilitators and more love these tools. Ideal for identifying habits & examining workplace/home/school etc dilemmas from new perspectives. Expand your point of view.
Points of You™ tools offer everyone an opportunity to:
Pause: Take a time-out to check in with yourself, your team or clients.
Expand: In every situation, there are countless points of view. The challenge is to observe life and various issues from a different perspective.
Connect: Communicate in an authentic, intimate & non-judgemental manner with family, friends, employees & clients... but most importantly, with yourself.
Focus: Formulate new insights & define actions for the future.