360-Degree Feedback
360-degree feedback is used to measure skills, competencies or behaviours in an organisation. It commonly combines
an individual's self-assessment and feedback from peers subordinates and management, in one report.
Results are usually presented anonymously on an individual, a team or division, or at an organisational level but can also be used for open and transparent dialogue to occur - usually with the assistance of a trained facilitator.

The 360 Process







This one day program is for HR Profesionals, Consultants, Trainers, Coaches and Managers and gives expertise in the use of 360 feedback in organisations for individual, team and organisational development.
On completion of the course you will become a certified user of Talent Tools 360° Feedback, Assessment & Appraisal System, enabling you to use the unique 360° questionnaires and reports with your staff or clients, at wholesale prices.
This course will enable you to successfully introduce, facilitate and implement 360° programs for your clients or in your organisation.

You will learn how to:
identify opportunities to use 360 appraisals, such as performance management, organisational development, change initiatives
present 360 to prospective clients, organisations and candidates to achieve buy-in
determine the most appropriate 360 instrument for the purpose
customise, tailor and develop 360 questionnaires
roll out the 360° processas
interpret and provide feedback 360°
provide follow-up, post-intervention to your clients
add value and win additional business disigning and implmenting solutions to any issues identified by or through the process.
What's Included:
Your own Talent 360 is conducted prior to the training, and as part of the course you will use your report to work through
You will also receive a comprehensive manual
Resource USB memory stick loaded with compency sets, templates, tools and presentationswhich you will be able to customise and use freely in your organisation or with your clients
The Day is fully catered.
Following Accrediation:
Accreditation Certificate
Access to Reports at Wholesale Prices
Ongoing Support

About Talent 360
360s are commonly used for a variety of corporate purposes, including:
providing a basis for focused discussions in performance appraisals
valuable insight tool for coaching sessions
ssess self, team or organisational development toward goals
determine leadership / management effectiveness
guage the uptake of corporate initiatives, such as demonstrating corporate values
evaluation of outcomes of training programs
identify training and development needs
pre and post testing of initiatives or development outcomes
identify "bright young things," quiet achievers and talent potential
career and succession planning
The Talent 360TM is the survey style 360 using a questionnaire of competency sets and a likert rating scale, providing:
easy to read report style with coloured graphics providing precise information of strengths and weaknessescompare candidates own rating with those of raters
the 360 feedback questionnaires can be accessed within minutes by the participants and raters
candidates and raters can login any time at any location, providing an easy assess to the system
choose from our range of 360 "off-the-shel"' reports, customise our shelf products, or provide your own 360 questionnaire. or we can design one for you
customise questionnaires to your client or staff competencies and tailor to specific specifications.
leading edge technology
extremely cost-effective with attractive margin opportunities
International on-line platform, user-friendly and easy for candidates to use, with straight-forward instructions provided via email and onscreen
online and telephone support available when and if needed.
For more information please contact Talent Tools on 1800 768 569 or outside Australia on 61 7 3103 0177 or just email us!
This training is cost effective to run in-house when you have 3 or more participants. Contact Us for a Quote.
360 Degree Project Consultancy Services
Talent Tools trained consultants can design, develop and implement your complete 360 degree initiative. We can simply provide the 360 degree survey platform to conduct your survey, Or you may prefer to have us available just to provide guidance or assistance as you need it.
You can choose any combination of our 360 degree consultancy services: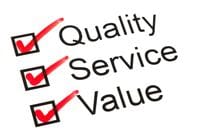 Scope and cost the project
Identify the desired outcomes
Design the 360 degree initiative to achieve identified outcomes
Develop initiative implementation plan
Design, develop and test the survey instrument
Design, develop and test the survey methodology
Provide project communication organisation wide
Manage the survey process
Produce individual 360 Reports
Provide feedback to individuals
Facilitate group feedback sessions
Prepare managers to provide feedback to their staff
Identify developmental needs at the individual, team and organisational level
Organise ongoing developmental training and/or coaching
Conduct an evaluation of the entire project process and achievement of identified outcomes
Make recommendations for subsequent 360 initiatives.