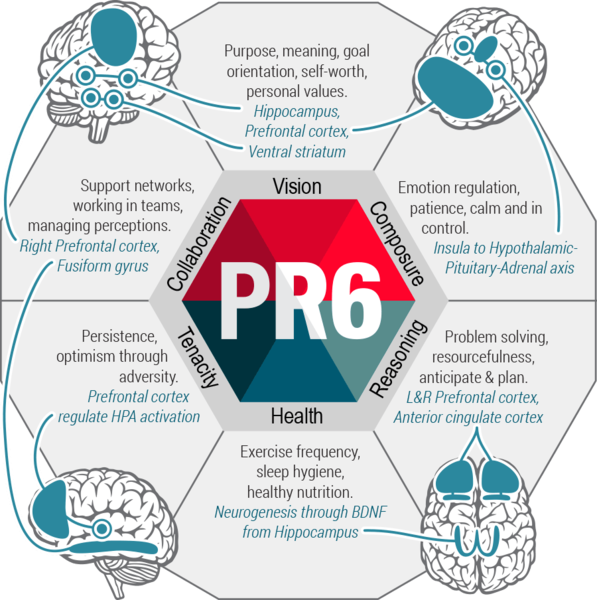 The PR6 is an advanced and efficient resilience psychometric measurement.
Through a 3-min questionnaire, the PR6 identifies resilience across 6 distinct domains of resilience.
The PR6 also measures Momentum, which provides a forward-looking, predictive element to the resilience measurement.
This indicates likely direction of development from the current point-in-time resilience score.
The Momentum directional score indicates potential movement through measuring psychological approach and avoidance motivation schemas.
This makes the PR6 useful for application in clinical settings and for general coaching purposes and helps to identify the need for preventative resilience development.