Extended DISC May 2011 Newsletter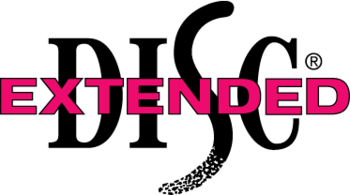 Greetings
Extended DISC Australasia has moved to larger premises and it's amazing what documents we have unearthed!
I quickly recognised a particular case study that was sent to us by one of our most active consultants back at the beginning of 2008 and I decided to take the easy way out by reproducing it in this month's newsletter. The human resources consultant involved introduced his client, a medium sized manufacturing company, to Extended DISC because they had been using another DISC based program that did not have the additional features available in our Personal Analysis Report. This case study is one reason the company are now 100% converts!
Our online system (EDOS) is very user-friendly andenables our clients to have access to our server to administer your own accounts. We have included some information on EDOS in this newsletter.
How an Extended DISC® Personal Analysis Report helped re-motivate two capable employees
We are often reminded by clients of different applications that others may not have considered when using Extended DISC® Personal Analysis Reports.
Although this case study goes back more than a couple of years, we have heard of similar cases since we first reported on this. In this situation, we were telephoned by a human resources consultant who had decided to trial Extended DISC® as he had been a user of another DISC based program for many years. The motivating factor for him was the additional information provided by the Interview Questions page and in particular the Present Situation Page.
Because his client had not been using Extended DISC® in recruitment, the selection of personnel for specific tasks had not always been as efficient as the management would have liked and the consultant was engaged because of an apparent lack of effectiveness of a couple of the executives who held key positions.
The consultant tells us that he decided that the best way to fully understand the management team was to have each of them complete the online questionnaire and obtain a Personal Analysis Report. The outcome of this approach provided the consultant with some information he had not expected.
To his dismay, he found that two of the executive team were in roles that really did not suit their behavioural style and in fact were working in situations that were outside their comfort zone.
The effect of this was not only were the two executives working under pressure (and using more energy than they might have if working within their comfort zone) but their natural talents were not being utilised.
The two concerned were employed as sales manager and general manager.
The sales manager's Profiles are shown opposite and the section in the Present Situation page detailing 'the influence of the present environment on the person's motivation" confirmed the consultant's initial suspicion that the sales manager was in fact in the wrong job! He was a skilled technician but as so often happens, was so good at his job, was elevated to a position that simply placed him outside his comfort zone.
The reason the consultant called us was to tell us that his client had now decided that they would not employ any new senior people. How often do we see people promoted into positions that simply do not suit their behavioural style because they had been successful in a completely different role?
The result is that often the person concerned will not only lose motivation but sometimes feel stressed or under pressure and more than likely consider leaving the firm. The organisation could therefore lose an experienced team member who should have been retained had his behavioural style been fully understood.
Extended DISC® Online System...a user-friendly and efficient program
Our online system, EDOS, is not the only online assessment system available but we know it has some features available that are not available in other online assessment systems.
Obviously other online systems similar to EDOS are available anytime anywhere, but EDOS enables consultants to manage their own accounts and those of their clients, while providing access to consultants' clients.
Access is available to Person and Team databases on a secure server with backup servers in the unlikely case of system failure. "Points" can be purchased online and are saved to the individual clients account. There is no need to call us if there are insufficient "points" available to generate a report, simply order online.
Reports can be ordered from any computer that has access to the Internet and Acrobat Reader and can be reprinted in a customised format specifically for the consultant affiliate and/or his/her client. Results can also be ordered in XML format.
Other important features are……
There are no licence fees, set-up costs or hidden costs involved. You only pay for the reports your produce
Detailed reporting is available on Points Store, Point Usage, Point Consumption and Point Orders
Personal Analysis, Work Pair, Team Analysis, Job Comparison databases and our Research Module are all available and secured on EDOS
No installation software is required, only access to the internet
There is the facility to generate specifically tailored reports which can be branded and produced in the corporate colours of choice. There is an additional cost to set up branded reports (and if required an answering interface) but this is minimal
The EDOS server is protected against unauthorised access. It uses an SSL Certificate to ensure secured internet communication (https protocol). All communication between the EDOS server and client browsers is encrypted. The server has regularly updated firewall and virus protection
We would welcome calls to our office toll free on 0800 333 668 (New Zealand) or 1800 254 094 (Australia) for further information.
Our toll free numbers will remain the same: 0800 333 668 (New Zealand) and 1800 254 094 (Australia). There is no change in our postal address, which remains as P O Box 301155, Albany, but we now have training facilities and more room to move!
June Education Month at Talent Tools 2011
EDOS
Are you making the most of your EDOS Account?
Did you know you can:
change the page order of Personal Analysis reports,
Order Reports in a different language,
Add Additional Role Pages,
order more copies of reports,
create access codes,
view point usage; and
create Team Analysis Reports and Work Pair Analysis Reports?
If you want to learn more about some of the great benefits and features of your EDOS account email us now and we will make a suitable time to go through this with you online. This is a FREE service. Maybe your Administration Person should be able to administer your account?? All welcome!
Watch out for our End of Financial Year Offer - or register here now, so you don't miss out on these great offers - also you can sugest an end of financial year offer you wouldn't miss!
Author:
EDA & Talent Tools