Get Your DISC Accreditation Now!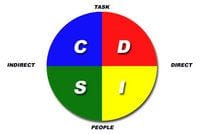 Get Your IiSC Accreditation Now!
Thousands of Australia's largest and most successful organisations choose DISC with us.
Get a free sample profile here and join them!
DISC is the most innovative and accurate behavioural model on the market. Using the Extended DiSC Accreditation program, your business will achieve peak performance and benefit from:
The most comprehensive range of IiSC solutions, services, training, and consulting expertise in Australia
The newest, most innovative and scientifically-validated DISC profiles
Access to an extensive collection of application materials at our exclusive VIP website
Membership to our wide network of support, maximising long-term development

Sign-up for a free sample DiSC assessment right here, and see DiSC for yourself.
Simply insert your contact details to check out the newest, state-of-the-art DISC System. We'll also send you a DISC Starter Kit - FREE - with even more valuable information on DISC accreditation for you, and your organisation.
Simply email us, or call us on 61 7 3103 0177