Retention Optimiser
EMPLOYEE RETENTION IS ARGUABLY THE BIGGEST ISSUE FACING BUSINESS TODAY.
Retention Optimiser is an easy to use cost effective internet based software application that helps organisations improve employee retention, commitment, engagement and productivity.

ABOUT EMPLOYEE RETENTION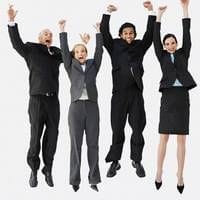 Employee mobility rates for many organisations are at record levels and the bad news is that this is likely to get worse as notoriously mobile generation Y employees increasingly dominate the work force – see graph below.
THE COST OF REPLACING AN EMPLOYEE
It is estimated that the average cost to replace an employee is equivalent to 65% of annual salary. Even at an average salary cost equivalent to the average wage, this cost is
$24, 515 per departing employee!
And this is without considering the on costs of losing good people – loss of organisational knowledge and experience, competitors gaining what you lose, disruption to the team, the time taken to find someone new, taken the eye off the needs of customers and of course the risk that the new person may not work out.!
Retention Optimiser (RO) has been specifically developed to help organisations reduce employee turnover (without necessarily resorting to increased pay and conditions) – to retain good people, keep them committed, engaged and productive.
At the core of the RO tool is COI's highly regarded 19 Driver business improvement model providing clear understanding of key retention issues (an objective set of baseline measures) - and helping you formulate the best strategies to address these issues.
Using our data base of more that 3.5 million question and answer responses from employees around the world, covering more than 100 organisational issues, RO provides organisations with deep insights into key employee issues and preferred responses.
With this as a starting point RO then helps organisations move effectively to develop and implement retention improvement strategies:
Organisation wide
For particular teams or areas of high turnover or high organisational priority
For particular job categories where good people are particularly difficult to find and retain
RO provides you with the tools to then track your retention progress across the 19 key retention dimensions.
RO is used as an ongoing tool by Human Resource Departments and/or Retention Committees and or various team leaders in order to help build the environment that will retain, engage and motivate valued employees.

Complete the form below to get your copy of our FREE Short paper "Employee Retention - The Solution."