Posted by Sharon Hudson, Director, Talent Tools on 29 June 2018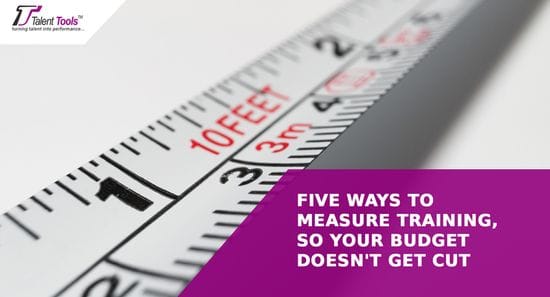 We've all heard it before when costs are tight, and budgets are being scrutinised, training spend is often the first expense to get the chop.
Why is that??
Training its often under-valued in an organisation unless there is a very clear way to see the tangible benefits.
Intrinsically, we know there is value to training staff and for specific occupations, it's a necessity but trying to apply a measurement technique to it is sometimes difficu...