Posted by Sharon Hudson, Director, Talent Tools on 22 March 2020
If this is your first experience of working from home, "Welcome to Work the Couch."
I have been working from home pretty much for over 10 years, and I know that at first you will feel a bit of disorientated freedom. "I can work when, where, how and dressed as I want". You may not even do any work today as you "get yourself sorted". Maybe you dozed through what is usually home to work transit time, had a leisurely coffee and put on a load of washing this morning. Thinking I can work later; working during the night might be fun for a change. Such freedom!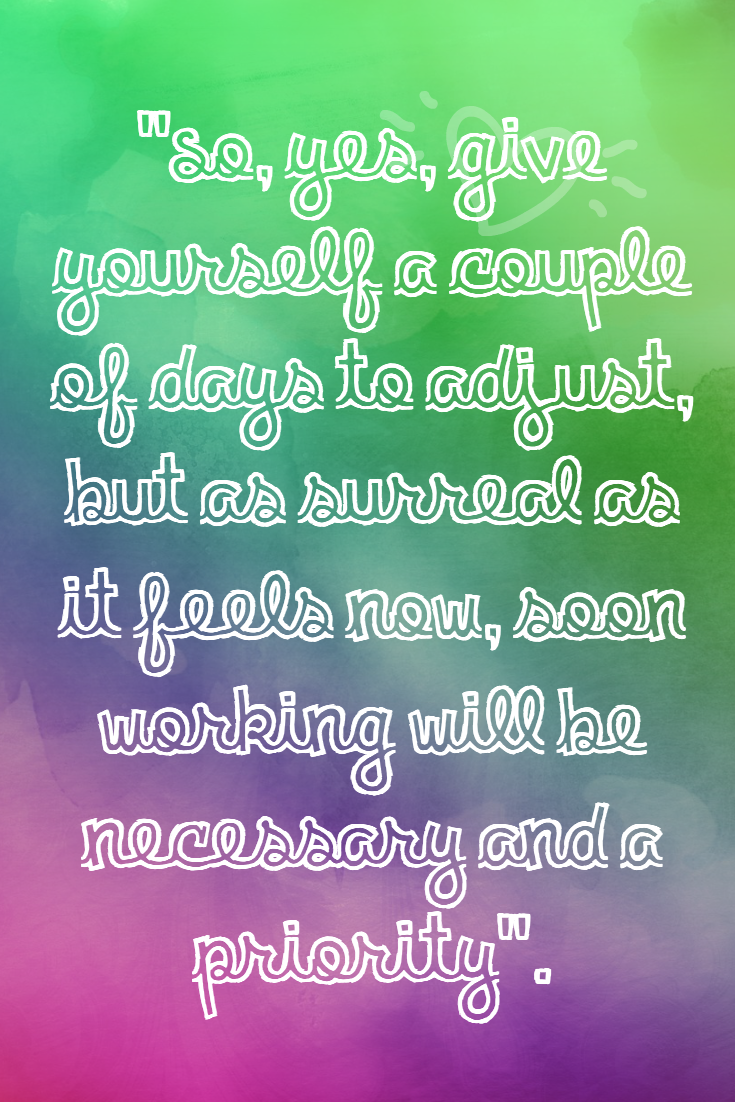 So, yes, give yourself a couple of days to adjust, but as surreal as it feels now, soon working will be necessary and a priority.
And when it does, you may find that you can power through a mountain of work now with fewer interruptions and not only have you gained time through not needing to travel, you complete tasks quicker and may come out with a bit more leisure time. Fantastic! Enjoy it, you've earned it. I do hope this is your experience. I do, however, want to help you avoid some of the scenarios that can make for a less than optimal working from home experience.
This week I will post Tips for Talent Workbeing while Working from Home!
Let's get off to a Good Start today, by creating our ergonomic workspace
One of the best ways to maintain that work/home boundary (we'll talk about this later in the week) is to set up a dedicated workspace.
White, "Working on the coach", makes for a good tag line and may even feel comfortable, and in the short term, a fun and relaxing way to work at first, you will be causing much muscular strain. By the time it hurts, you've already done damage.
If you don't have a room to allocate as your workspace, then still try to find a corner of the living room, place a desk in a bedroom, or use the kitchen table. There are two key reasons you need some designated space.
When you're in that space, you're at work, and when you're not you're at home.
It will help you maintain an ergonomic setup that's better for your neck than slouching on the couch.
Now, let's get that ergonomic setup organised for working at a desk style tasks. We need to simulate a desk and chair setup where your elbows can be bent to 90 degrees, meaning you're not sitting too low or too high compared to the desk. Your hands naturally land on your keyboard and mouse, or other work equipment.
Did you bring your adjustable chair from the office? If not, use pillows or cushions to get your sitting height and position comfortable. Use a footstool or more cushions if your feet don't touch the floor to protect your legs and lower back.
Your monitor needs to be at eye level. If you can't raise it, set it on top of a few books or a ream of paper.
If you use a laptop, it is crucial to have the screen to your eye level, as bending forward at the waist and curling over and look down at a laptop screen causes neck and back issues. You might need to invest in a separate mouse and keyboard so you can keep those at hand level on the table while your laptop elevated.
Using something at bench height, at a standing desk level, is also worth considering. Alternating between the table and bench heights during your work time is a good idea.
You also need to get up and move every hour or so. And that's where we will pick up next time.
In the mantime, download our Talent Wellbeing eBook.